Contemplations du bord de la mer
La journée à la plage s'annonçait comme une journée à la plage.
A mon horizon le sable sec occupait largement le premier plan. Plus loin, il devenait une bande lisse et durcie par le roulement régulier des vagues. La surface vacillante de la mer rendait les reflets aveuglants.
Sous mon regard paresseux le défilé de jambes ne s'arrêtait pas. Vers l'Est et vers l'Ouest, les allers simples et les allers-retours, les pieds nus et les pieds chaussés, à pas traînant et à vive allure, en mouvements unidirectionnels et en chassés croisés, les contre-jours profonds et les "avec-jours" éblouissants de couleurs, les solitaires et les accompagnés, avec les mains vides et avec les mains occupées, les occasionnels et les habitués, les joignables 24 sur 24 et les déconnectés pour l'occasion, les uns pour démarrer la journée et les autres pour la bien digérer.
Et ainsi de suite.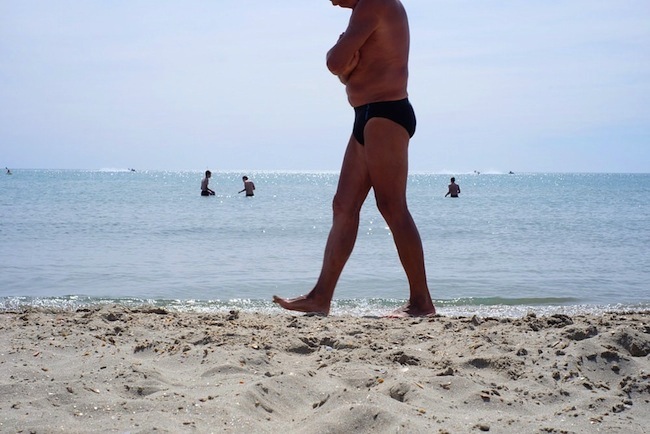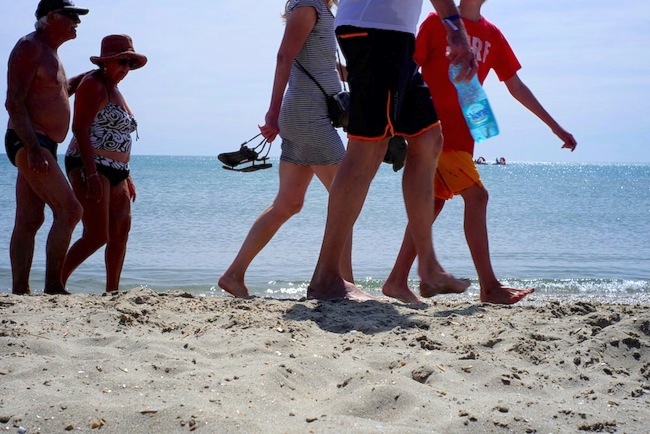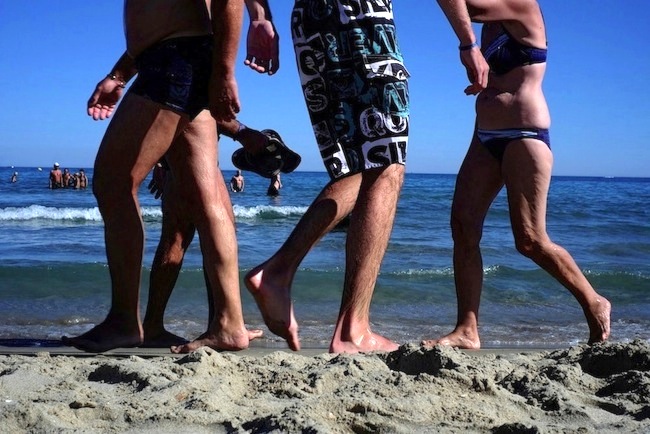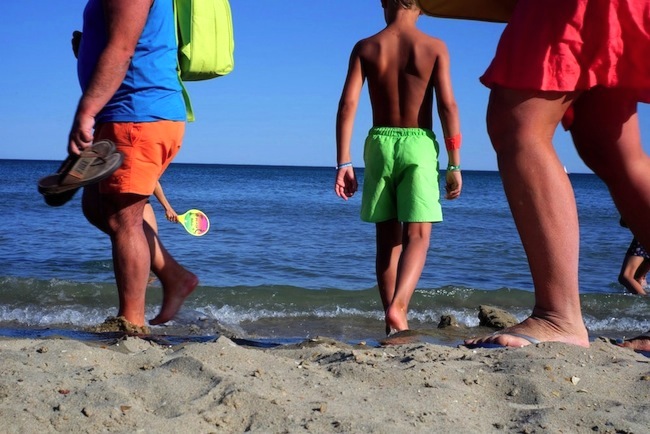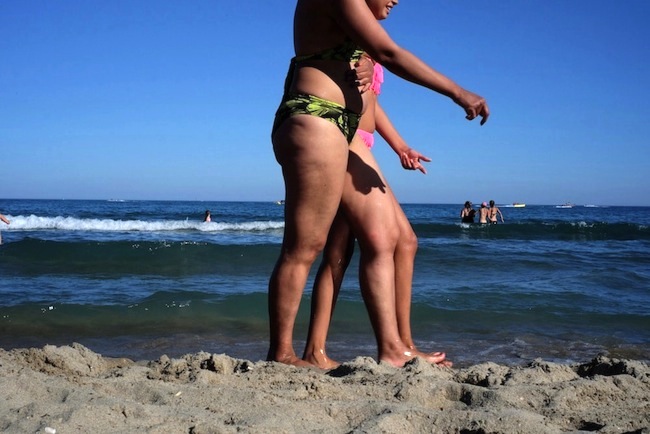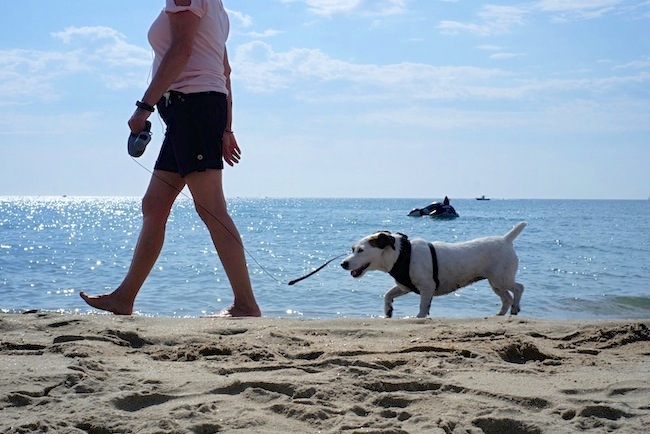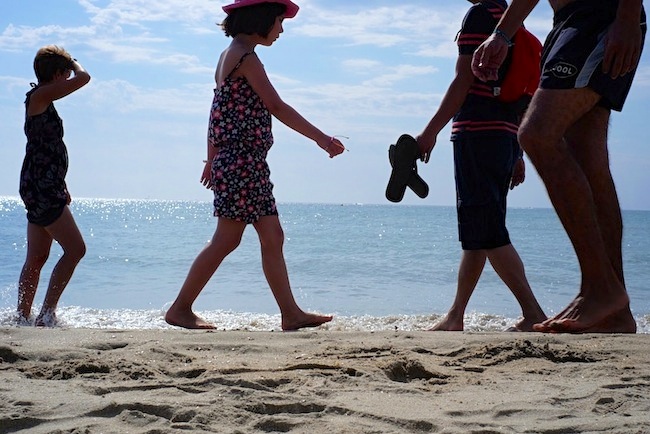 Musings from the seaside
The day at the beach was set to be a day at the beach.
On my horizon dry sand occupied a good deal of the foreground. Further on, it became a smooth strip compacted by the regular rolling of the waves. The sea's rippled surface glinted with blinding reflections.
Before my lazy gaze was a constant the stream of legs. Eastward- and Westward-bound, single journeys and round trips, feet bare and shod, shuffling and sweeping along, moving one-way and in both directions, deeply dark against the light and dazzlingly hued "with" the light, those alone and those together, with hands empty and with hands full, casual visitors and regulars, those reachable 24/24 and those disconnected for the occasion, some to start the day and others to aid its digestion. 
And so on.