Passants
Dans la rue, sous mes yeux, ils disparaissent aussi vite qu'ils apparaissent.
Le temps d'un éclair, ils se croisent, s'accumulent, se juxtaposent, se détachent, se côtoient et s'ignorent. Ils se succèdent à l'infini dans cette course de relais car les suivants arrivent pour alimenter la continuité.
Parfois ils laissent une empreinte. Si je suis là pour enregistrer les fractions de leurs passages.
Le relais de l'automne 2016.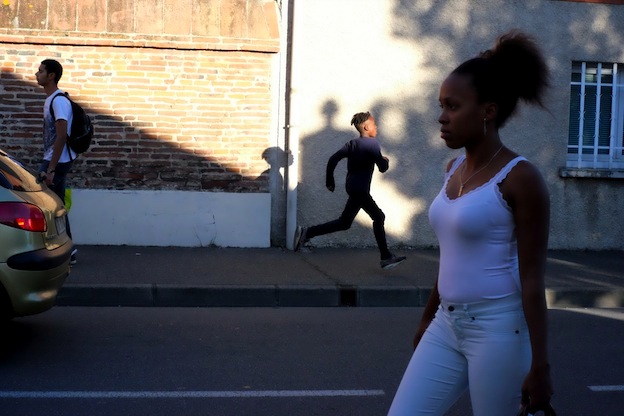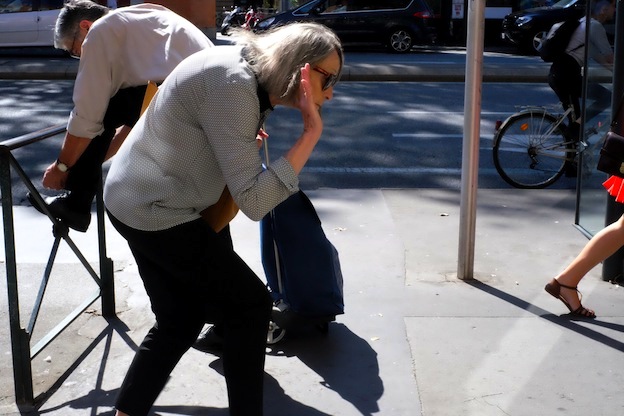 Passers-by
In the street, before my eyes, they disappear just as soon as they appear.
In a flash, they cross paths, accumulate, become juxtaposed, fall apart, rub shoulders and ignore one another. They are endlessly interchanging in this relay race as new arrivals foster continuity.
Sometimes they leave a trace. If I am there to record the fractions of their by-passing.
The autumn 2016 relay.